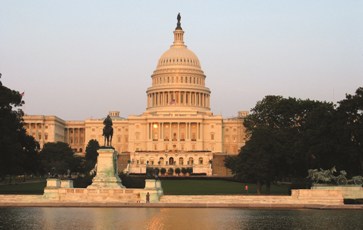 Discover inspiring museums, powerful monuments and memorials in Washington, DC. A diverse, cosmopolitan world capital, DC invites visitors to explore its charming neighborhoods, sample its hip shops and restaurants and experience its vibrant nightlife. Fascinating, free attractions and festive events make DC a favorite destination for travelers from around the world.
Attractions
Washington, DC visitors enjoy access to an impressive list of free and fascinating attractions, from the impressive monuments and memorials on the National Mall to inspiring cultural treasures like the Smithsonian Institution, Library of Congress and National Gallery of Art. For a complete listing of Washington, DC attractions, click here!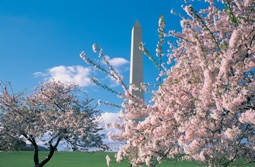 Photo By: Destination DC
Dining
The arrival of several new eateries has made the nation's capital a prime destination for dining out, with many of the city's top tables located in the downtown Penn Quarter neighborhood. Click here to view restaurants located within walking distance of the Marriott Wardman Park Hotel, and for a complete listing of Washington DC dining options click here.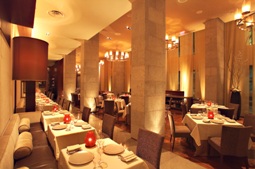 Photo By: Destination DC
Neighborhoods
DC invites you to explore many charming neighborhoods, like historic Georgetown or trendy U Street, where you'll find hip shops, inviting restaurants, vibrant nightlife and peaceful parks and gardens. For an insider's guide to the best neighborhoods in DC, check out "7 Hip Neighborhoods to Explore"!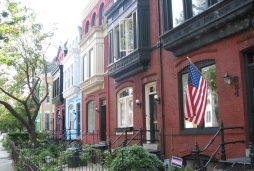 Photo By: Destination DC
Tours
You've arrived in America's Capitol City and we encourage you to take advantage of what this wonderful city has to offer! Listed below are a few suggestions to get you started.
Walking Tour of the Iconic D.C. Memorials and Monuments- Walk through America's history with a walking tour of the D.C. memorials and monuments. You can do a self-guided tour of the monuments and memorials. Free printable maps for self-guided tours can be found here. If you prefer a guided tour of these D.C. "must see" sites, D.C. by Foot offers guided tours, for the low cost of tipping your tour guide.
Mount Vernon- Tour the home and the grounds of America's first president, George Washington. Mount Vernon, is a little ways out of town, but worth the trip. Click here to learn more. If using the Metro, you will want to take the Yellow Line to the Mount Vernon Square Station.
Smithsonian Museums- Do you want to see the original Star Spangled Banner? What about President Lincoln's Top Hat? Would you enjoy seeing the Apollo 11 Command Module, Columbia? How about putting a portrait to the name of the figures that have shaped America? You can see all of these things and more by visiting the 12 museums that make up the Smithsonian Museums. Admittance to all of the museums is free. If using Metrorail, get off at the Smithsonian stop on the Orange and Blue lines. Metro bus routes 32, 34 and 36 are best if going by bus.
D.C. Food Tours- D.C. offers a captivating food culture with cuisine to indulge your senses. D.C. offers numerous food tours. A few food tours to try out include: The Capitol Hill Culinary Experience, The Georgetown Food Tour, and The Evening Dine Around. Other food tours can be found by clicking here.
Capitol City Bike Tour- Do you love riding bikes? If so, you may be interested in touring the Capitol City by bike. Each tour comes equipped with a licensed guide, and a "super-comfortable" bike. For more information on the Capitol City Bike Tour, click here.
Cruises- Set sail along the Potomac River. Choose from lunch or dinner cruises to site seeing cruises. More information about the various cruises offered and pricing can be found by clicking here.
Ford Theater- Ford Theater is one of the most well-known theaters in American History. Take an intimate, tour of the theater which traces the story of President Lincoln's presidency, assassination and legacy. You can also walk across the street to the Peterson House, where Lincoln died, and hear stories of his last 15 minutes. See exhibits exploring the aftermath of the Lincoln assassination and the hunt for John Wilkes Booth. For more information or to buy tickets for this historical adventure click here.
President Lincoln's Cottage- Learn more about Abraham Lincoln and his life by touring his cottage. You can find more information and tickets and tour times by clicking here.
National Archives- Take some time to see the signed Declaration of Independence, the Bill of Rights, the Constitution and much more at the National Archives. Located at 700 Pennsylvania Avenue. Admission is always free.
Georgetown- Georgetown is one of D.C.'s most historic neighborhoods, and offers a plethora of things to see and do. Take a "Spies of Washington" tour, or a sightseeing tour of the Georgetown Historic District. Georgetown is known as one of Washington's best destinations for dining and nightlife, explore the culinary side of Georgetown. If you are getting to Georgetown, via the Metro, The Foggy Bottom-GWU Metro station, located on the blue and orange lines, is a short 15-minute walk from Georgetown. The Rosslyn, Virginia station, located on the blue and orange lines, is a short walk across the Key Bridge to Georgetown. Metro riders can also access Georgetown via the D.C. Circulator bus from the Rosslyn and Dupont Circle Metro stations. You may also want to hail a cab for a short jaunt to Georgetown.
White House Tours- If you are interested in a tour of the White House, please read the instructions on the website for scheduling the tour. This tour must be scheduled at least a month in advance before your trip to D.C. Please also see the White House tour request form.
ASGCT would like to thank Destination DC for their assistance and above information.
For more ideas on things to do and see in Washington, DC, please visit http://washington.org/.