Program Information
Program Schedule
Click here to view the full 19th Annual Meeting Program Schedule.
Click here to view the Pre-Conference Programs and other Special Sessions.
Click here to view the abstract directory.
Mobile App
The 19th Annual Meeting conference app is now available for download. Search the Apple App Store or Android Google Play for "ASGCT 2016". The full program, abstracts, speakers, committee meeting schedules, connections with other attendees and more are accessible on the mobile app. Download the app to ensure you have the most updated information at your fingertips.
For All Other Device Types (including BlackBerry, Windows, and all other web browser-enabled devices): While on your smartphone, point your mobile browser to http://m.core-apps.com/asgct2016 to be directed to the proper download version for your phone.
Plenary Speakers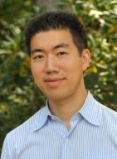 Dr. David R. Liu
George Stamatoyannopoulos Plenary Lecture
Thursday, May 5, 2016

As Professor of Chemistry and Chemical Biology at Harvard University, a
Howard Hughes Medical Institute Investigator, and a Senior Associate
Member of the Broad Institute of Harvard and MIT, Dr. Liu is credited with
initiating the first general effort to expand the genetic code in living cells
and his research integrates chemistry and evolution to illuminate biology
and enable next-generation therapeutics.



Dr. Alain Fischer
Presidential Symposium
Friday, May 6, 2016

Dr. Fischer, Director for the Institute for Genetic Diseases (Imagine) and
Professor of Pediatric Immunology at the Université Paris Descartes, was
a recipient of the prestigious 2015 Japan Prize for his contributions to the
field of gene and cell therapy. Dr. Fischer is credited with being the first to
clinically prove the effectiveness of gene therapy on a fatal genetic disease
using hematopoietic stem cell gene therapy.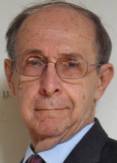 Dr. Theodore Friedmann
Presidential Symposium
Friday, May 6, 2016

Dr. Friedmann, Professor of Pediatrics and Director of the Human Gene
Therapy Program at the University of California, San Diego and a member
of the UCSD Institute of Genomic Medicine,was also a recipient of the 2015
Japan Prize for his work in the development of gene and cell therapy. Dr.
Friedmann was the first to propose the concept of gene therapy and
pioneered the early phases of gene therapy research.


Read more about the 19th Annual Meeting plenary speakers here.
Annual Meeting Faculty List
The faculty list for the 19th Annual Meeting is now available. Check back frequently for the most up-to-date information.
Schedule-at-a-Glance
Schedule subject to change.
Tuesday, May 3, 2016
Wednesday, May 4, 2016
| | |
| --- | --- |
| 8:00 am - 12:15 pm | Genome Editing Special Symposium |
| 8:00 am - 10:00 am | Scientific Symposia Session I |
| 10:30 am - 12:00 pm | Oral Abstract Session I |
| 12:00 pm - 1:30 pm | Lunch Break (Lunch Not Provided) |
| 12:00 pm - 1:30 pm | Industry Lunch Symposium |
| 1:30 pm - 3:00 pm | Education Session I |
| 3:30 pm - 5:30 pm | Oral Abstract Session II |
| 5:30 pm - 7:30 pm | Exhibit Hall Welcome Reception & Poster Session I |
| 7:30 pm - 9:30 pm | Reconnection Event & Mentoring Event |
| 7:30 pm - 9:30 pm | Industry Symposium |
| 7:30 pm - 9:30 pm | NIH Symposium |
Thursday, May 5, 2016
8:00 am - 10:00 am
Scientific Symposia Session II
9:45 am - 10:45 am
Exhibit Hall Coffee Social - with Oral Poster Session
10:45 am - 12:00 pm
George Stamatoyannopoulous Lecture - Presented
by Dr. David R. Liu
12:00 pm - 1:30 pm
Lunch Break (Lunch Not Provided)
12:00 pm - 1:30 pm
Industry Lunch Symposium
1:30 pm - 3:30 pm
Outstanding New Investigator Symposium
3:30 pm - 4:15 pm
Exhibit Hall Coffee Social
4:00 pm - 5:45 pm
Oral Abstract Session III
5:45 pm - 7:45 pm
Exhibit Hall Networking Reception & Poster Session
II - with Tools and Technologies Forum
7:45 pm - 10:15 pm
Joint Molecular Therapy Editorial Board Meeting
Friday, May 6, 2016
8:00 am - 10:00 am
Scientific Symposia Session III
9:45 am - 10:45 am
Exhibit Hall Coffee Social - with Oral Poster Session
10:45 am - 11:45 am
Outstanding Achievement Award Lecture with Sonia
Skarlatos Public Service Award Presentation
11:45 am - 1:15 pm
Lunch Break (Lunch Not Provided)
11:45 am - 1:15 pm
Industry Lunch Symposium Available
1:15 pm - 3:30 pm
Presidential Symposium - Presented by Dr. Alain
Fischer and Dr. Theodore Friedmann
3:30 pm - 4:15 pm
Exhibit Hall Coffee Social
4:00 pm - 6:00 pm
Oral Abstract Session IV
6:00 pm - 8:00 pm
Exhibit Hall Networking Reception & Poster Session
III - with Tools and Technologies Forum
8:00 pm - 10:00 pm
Closing Night Reception at The Newseum
Saturday, May 7, 2016
7:30 am - 8:00 am
Business Meeting & Coffee Break
8:00 am - 10:00 am
Scientific Symposia Session IV and Education
Session II
10:15 am - 12:15 pm
Oral Abstract Session V
12:15 pm
Annual Meeting Concludes